Surfing Chronicles :: MAY DAYZ:: 2016
___________
I suppose when it comes to the month of May in Australia you're hoping for big surf & great conditions. Maybe getting one or two good swellS, but it's unusual to get three epic events back to back.
Early May it's off to the desert regions of my ole home state of South Australia.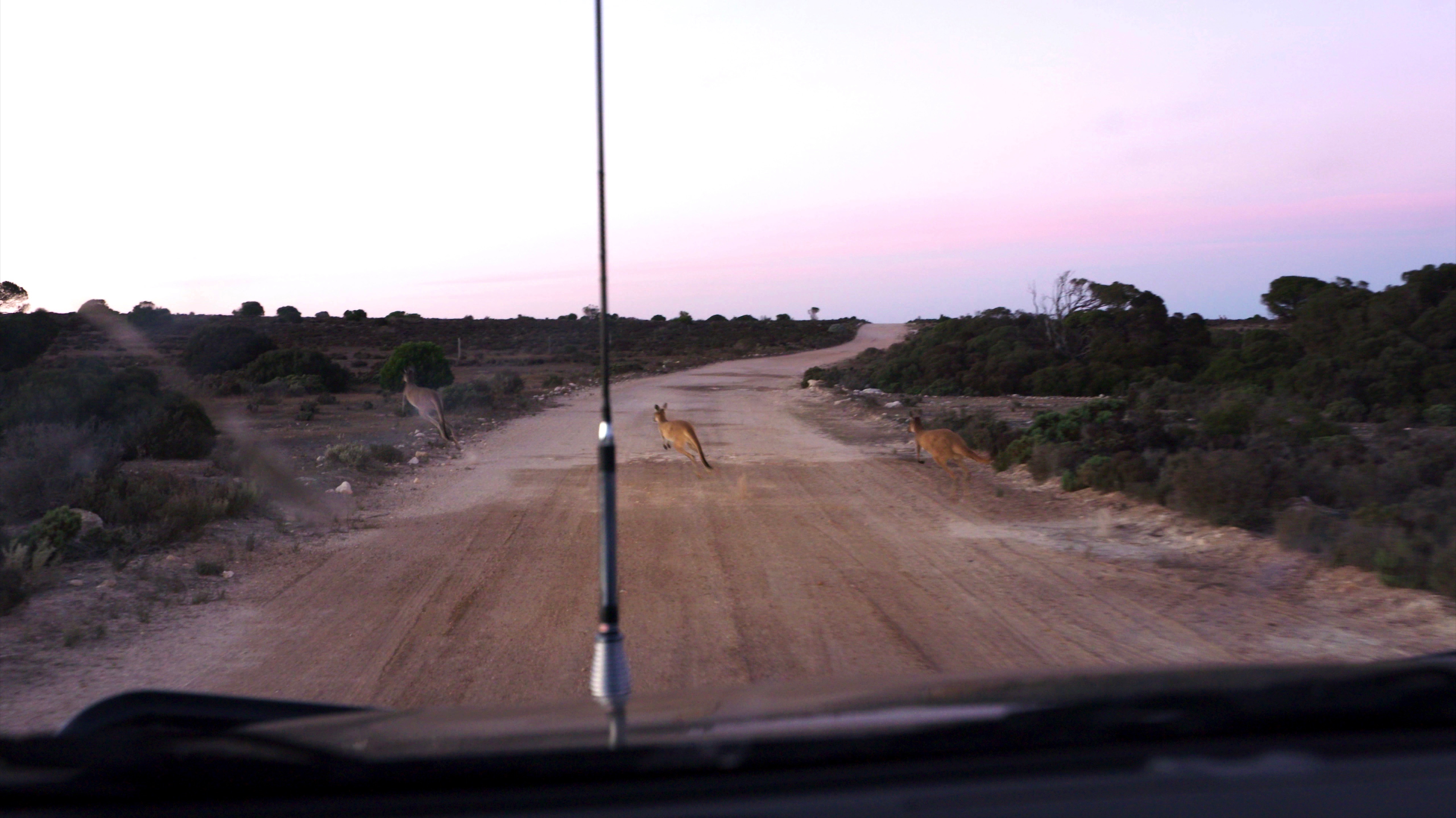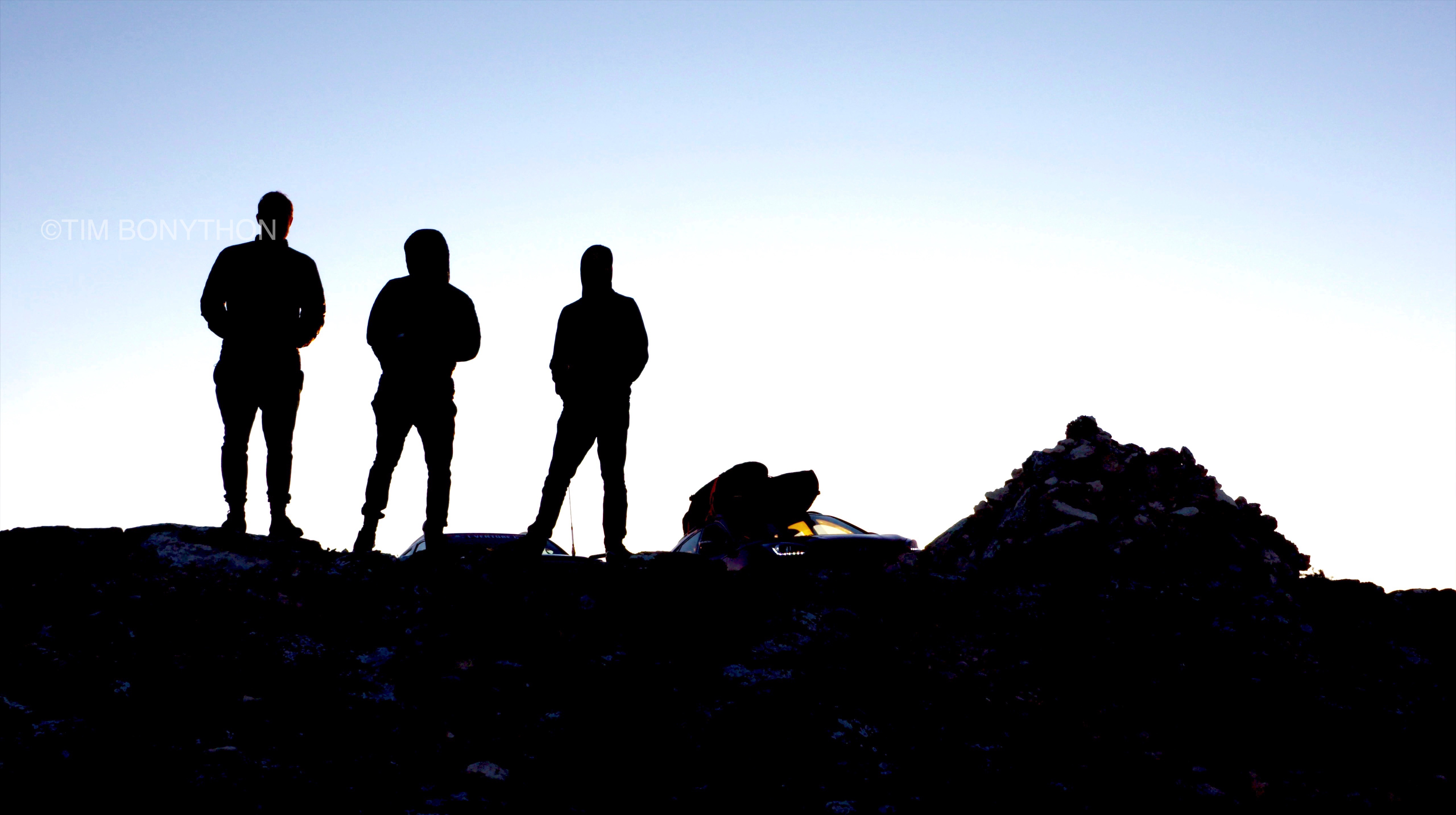 I hooked up with the most respected big wave surfers on the planet, Hawaii's Mark Healey, Billy Kemper, Queensland Australia's Ryan Hipwood and also South Coast of NSW's Russell Bierke.
On the first day, we scored 15 to 20 foot big paddle beasts where a monster set landed on both Healey & Kemper showing them who's the boss.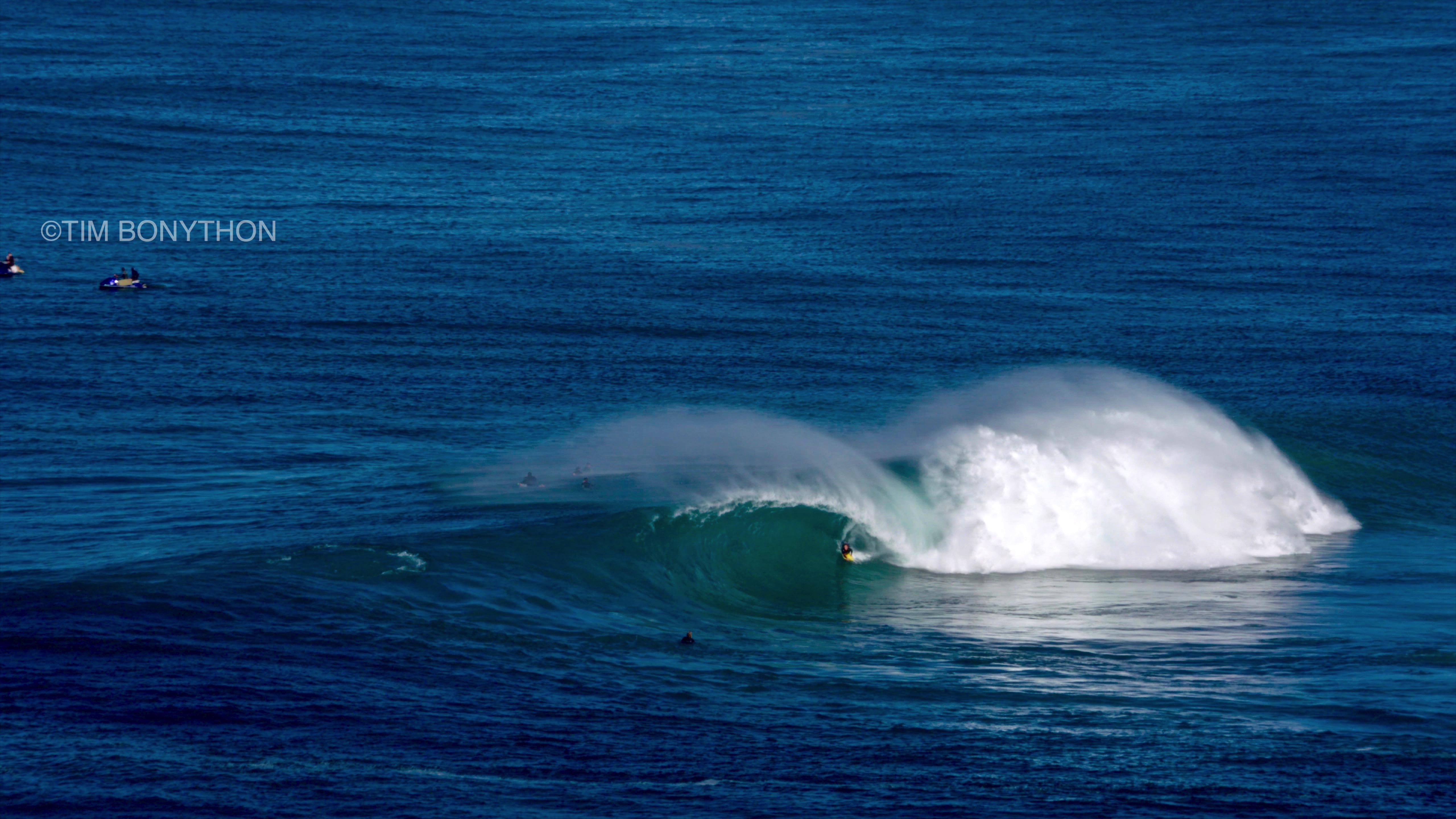 The next day they surfed one of the best slabs i've ever seen there, getting pitted in some seriously amazing tubes.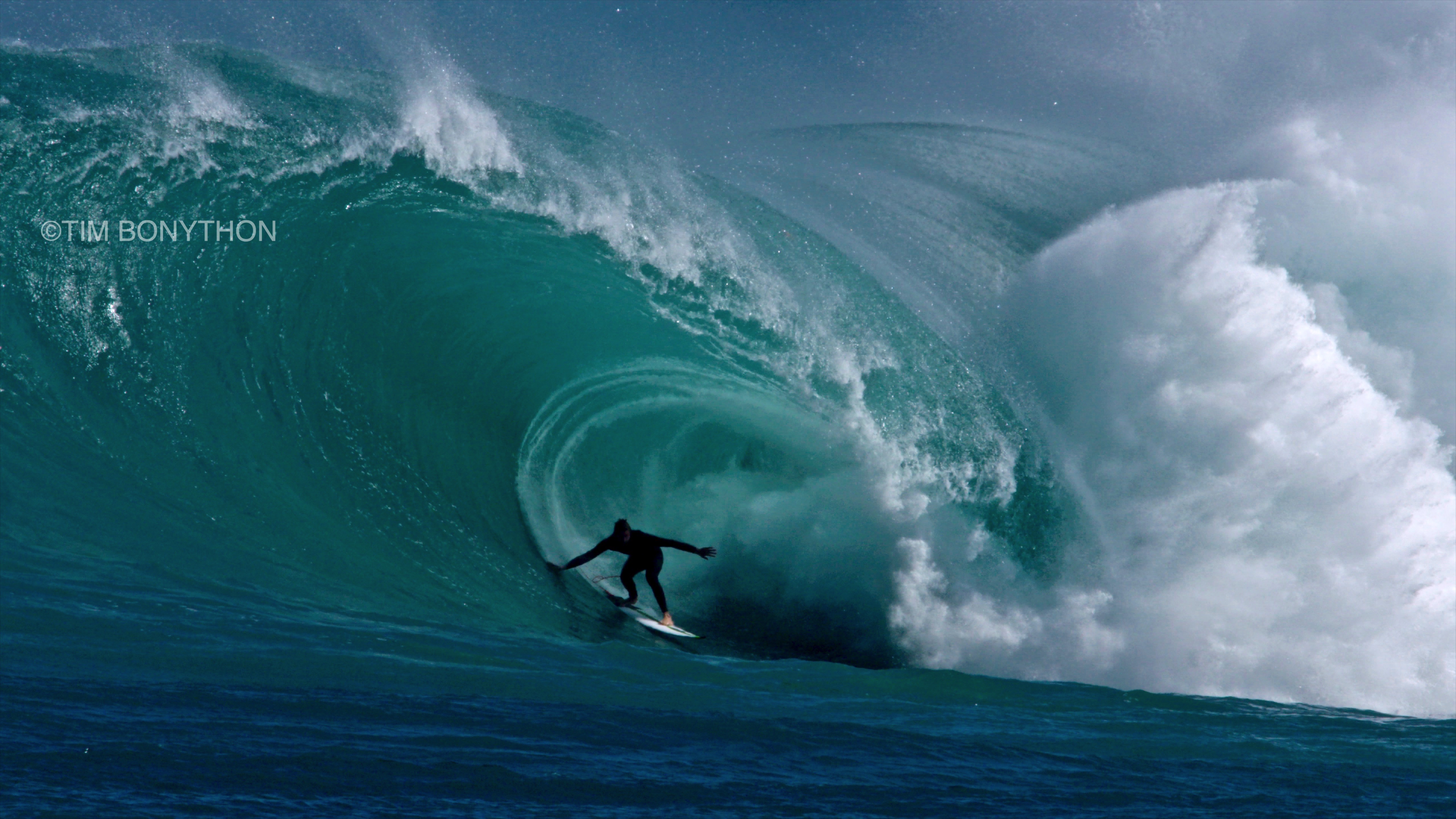 As soon as I returned home to Sydney, my sights turned to WA where the RIGHT, (seven hours drive from Perth), looked the goods.
I've documented epic waves there, a place where surfers have gained international recognition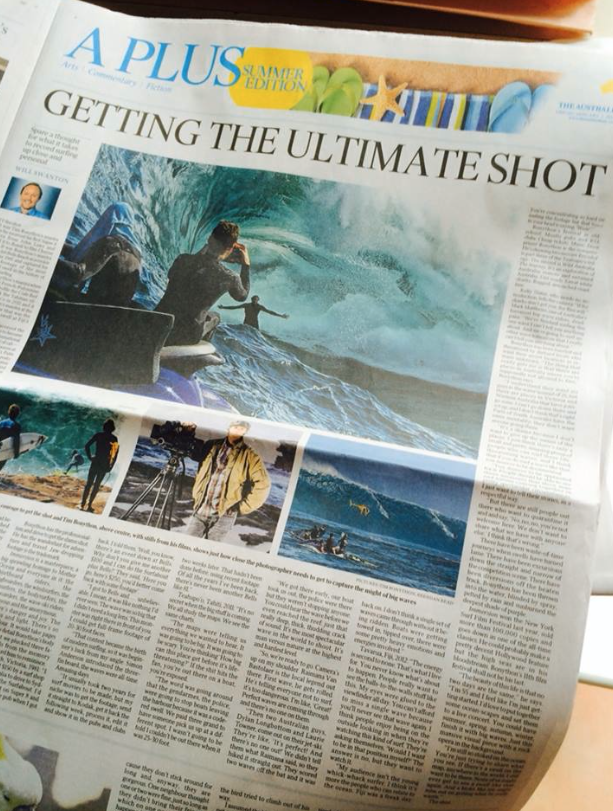 All the weather elements were reunited to create a raw and aggressive swell.
Normally swells for the Right happen and develop between South Africa and Australia, down near the south pole. But it ended up being a totally different "beast".
If you look at the chart below the purple blob is what we look for and you can see its coming from a close source to the coastline.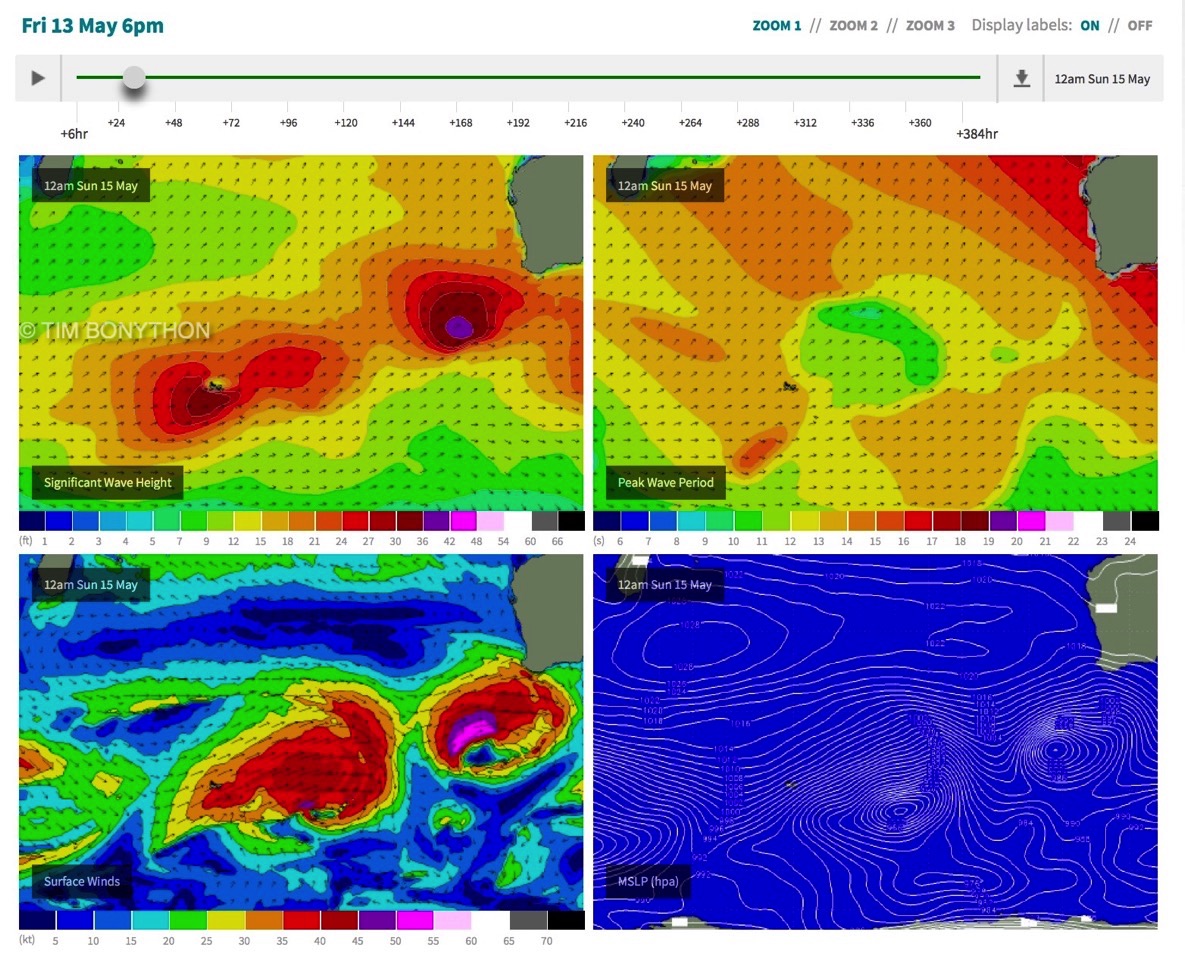 The next morning the early conditions looked really good. Light winds and off shore north west winds. The surf was HUGE!!!
Just driving out there you could see the walls of water, going up & down monster walls, hills of ocean.
We pulled up at 7.30 am with 19 skis already in the lineup! The surf was at a level I have never seen before and I knew we were about to document some crazy slab action.
A couple waves were so big that they actually couldn't break on the reef properly. Just simply too big.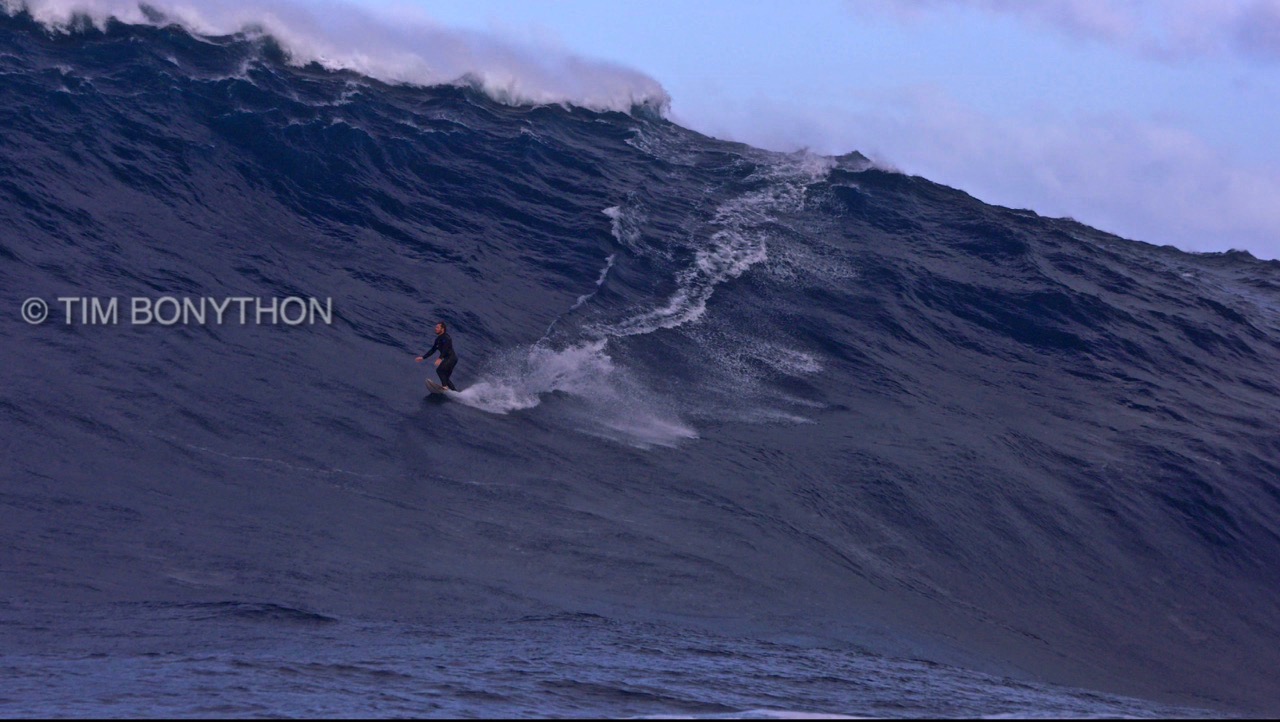 It was just a matter of time, and the biggest wave EVER SURFED out there was ridden by Tasmania surfer Rudi Schwartz. Maybe a 40 footer!!
We then waited 3 days for a second swell which decided not to show up. Maybe we were too greedy.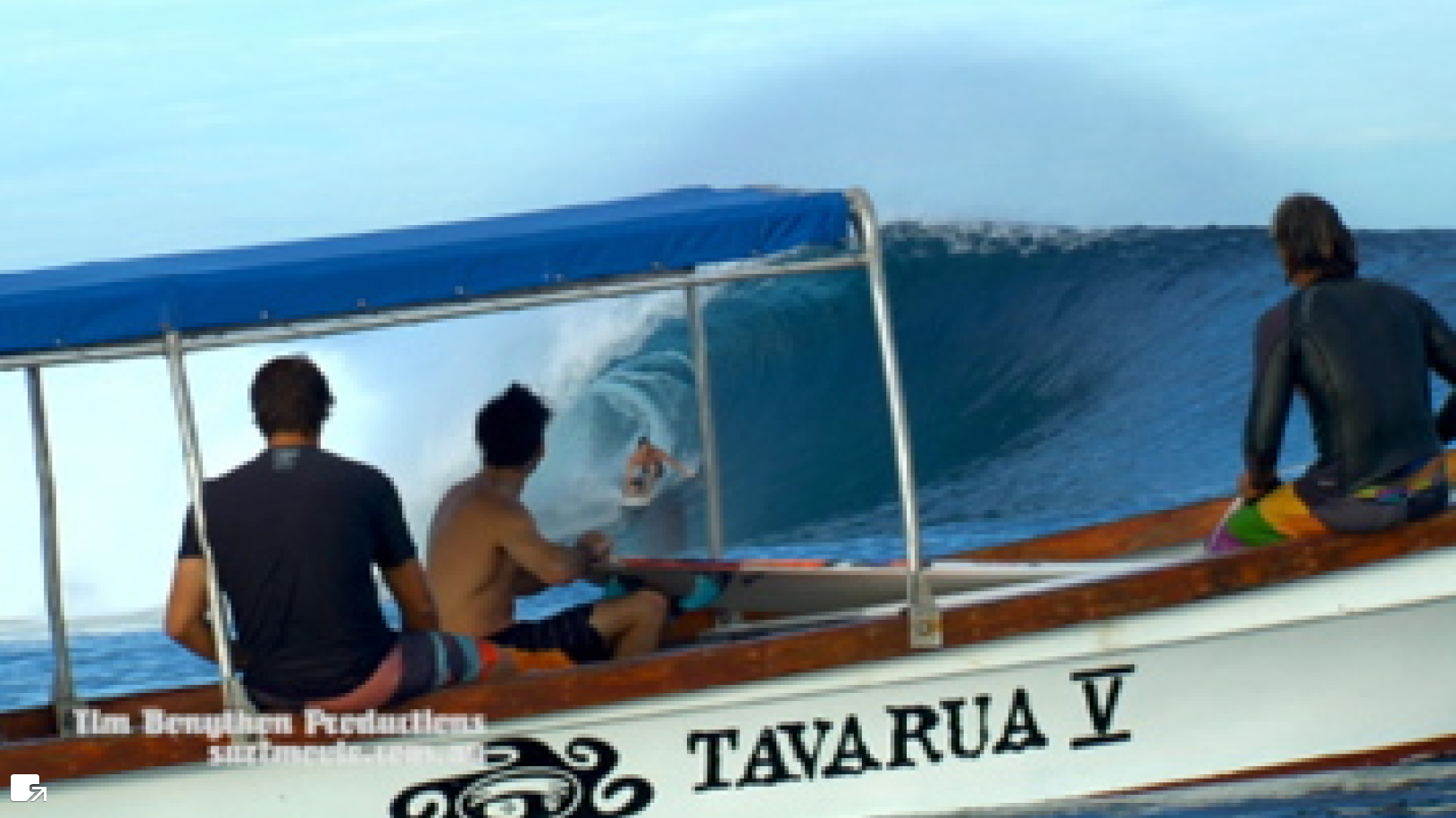 Just when I thought i could just relax and get into all the work that i left behind in Sydney, the charts lit up for a FIJI CLOUDBREAK swell.
This swell was a real gamble as for most of the forecasters the low on the chart was unusual even if the winds looked good.
Indeed, instead of developing under Tasmania and projecting the swell through the Tasman Sea straight at Fiji, it developed next to New Zealand but went really high.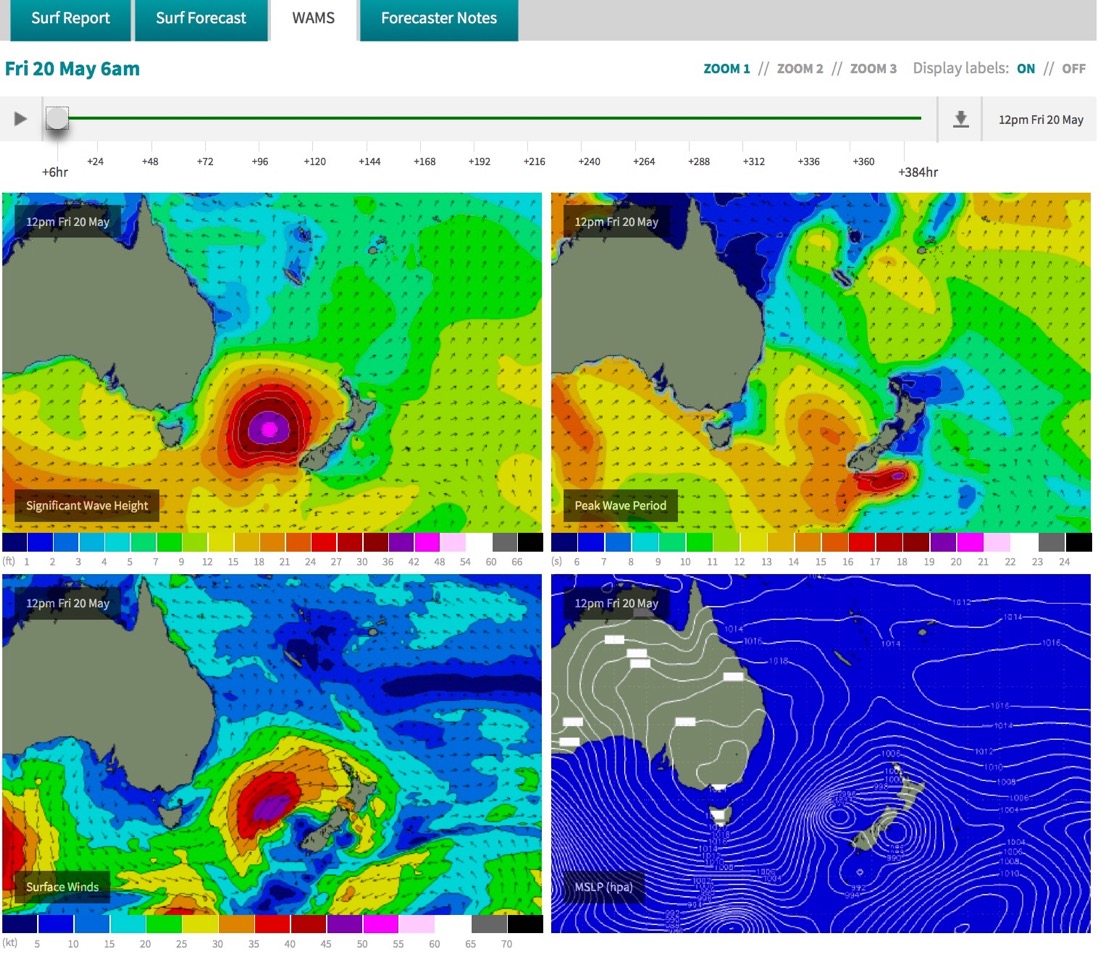 Fiji resident and respected surfer, David Scard, aka Scardy, said it was the highest projected low pressure system he had ever seen and thinking that its going to be super big swell event, but how big????
The only thing that changed was how high the low pressed itself towards Fiji as it kind of effected the winds towards the south.
The perfect winds for Cloudbreak is East/ North East. This was South, South East. But not too strong. So I decided to go and was glad I did. Although…
In the morning of the big day, the waves were not so big. Then a seriously heavy situation occur with the drowning of big wave surfer from Hawaii, Aaron Gold.
Aaron caught his first ride, a 10 to 12 ft wave. He was way up the top of the reef when I saw out the side of my eye a surfer going over the falls. Kind getting pitched off the take off. We all went 'whoa' but that was it.
As i sat in the boat preparing my camera for the action, I started hearing noises of something not quiet right. Jet skis running around and then a lot of shouting.
Man, it was seriously heavy! Arron been dragged off the sled of a jet ski into to boat with two of the best big wave surfers i.e life guards Greg Long going straight into intensive CPR & Mark Healey doing mouth to mouth which helps bring out the water in the lungs.
As a cameraman I didn't have time to think, although I felt really weird,  it was disturbing to document such scene.
All the efforts and bravery of the surfers brought Aaron back to life.
Back at Tavarua he actually walked up the beach which was totally amazing considering how close to death he was.
Huge thanks goes out to those guys for bringing him back.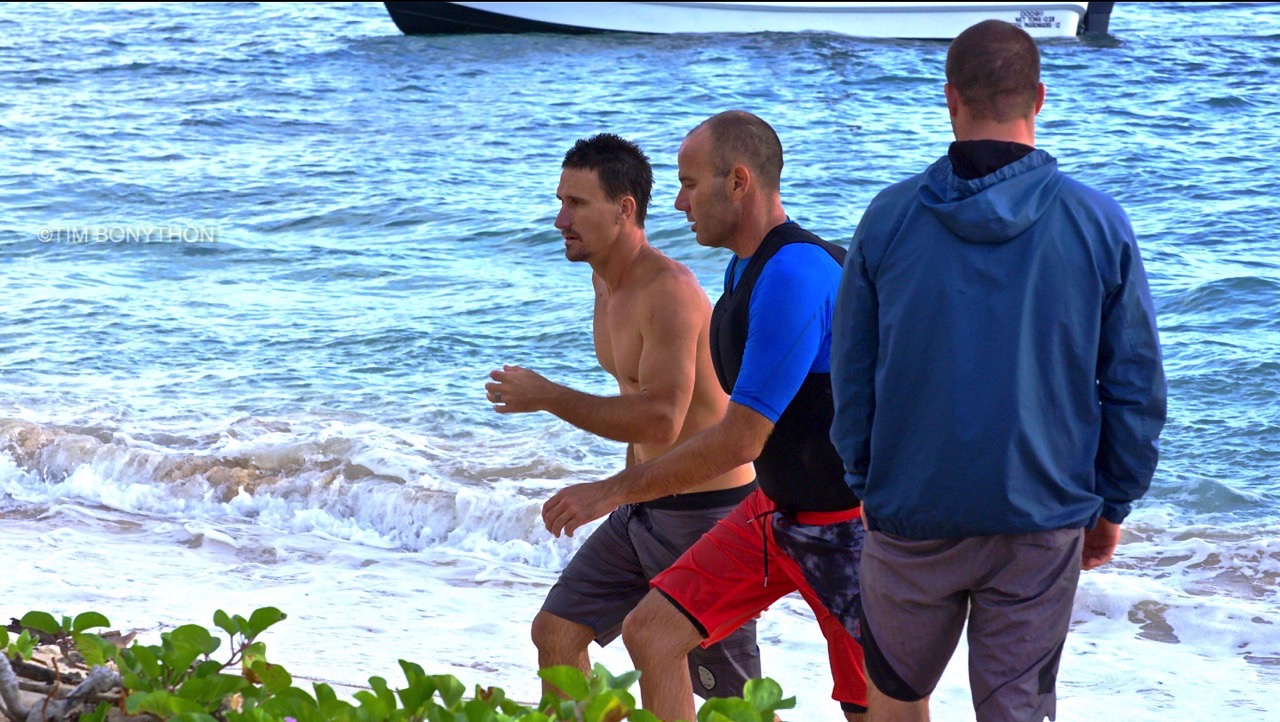 Aaron was admitted to the local hospital in Nadi for further tests & a thorough check up.
Mid-morning, the boys regathered and went back out to surf. And yes, the waves were big!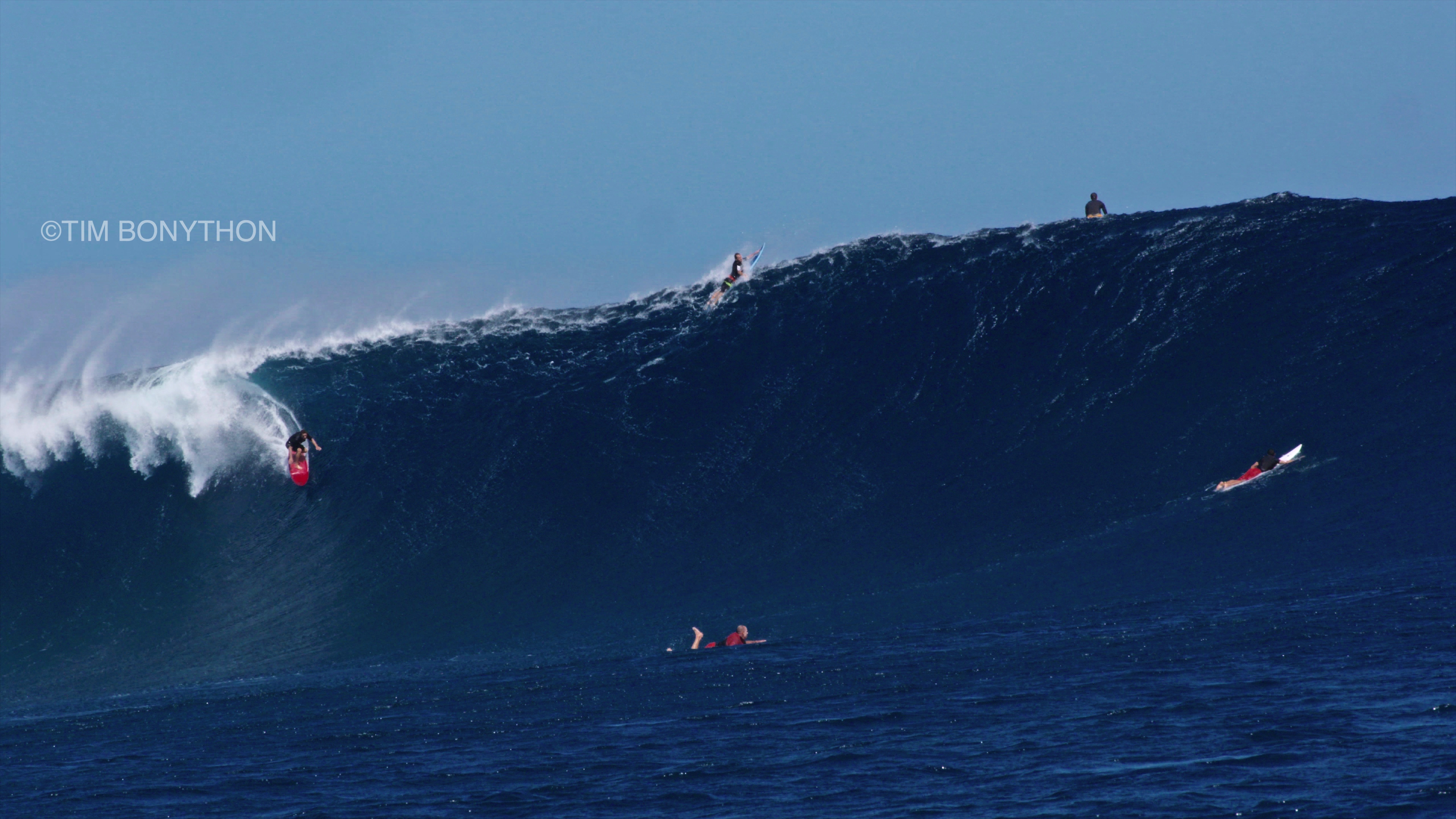 All ends well with a sense of relief but also the testimony to the importance of relationship and looking after each other.
What is next? Well it seems it's the East coast's time to roar! An upcoming east coast swell event about to unleash 20 foot waves…
I am ready and FROTHING!!! Yew!!!!
All to be seen ( and more to come!) at the upcoming Australian Surf Movie Festival [ASMF] featuring our latest production entitled "the Big Wave Project", scheduled later on in this year.
___________
Tickets on sale from the 11th April. Check out the tour schedule → click here
Our surf movie library → www.surfmovie.com.au
Follow our daily update on facebook/timbonython.swellchasers and Instagram @tim_bonython