The Big Wave Project – a band of brothers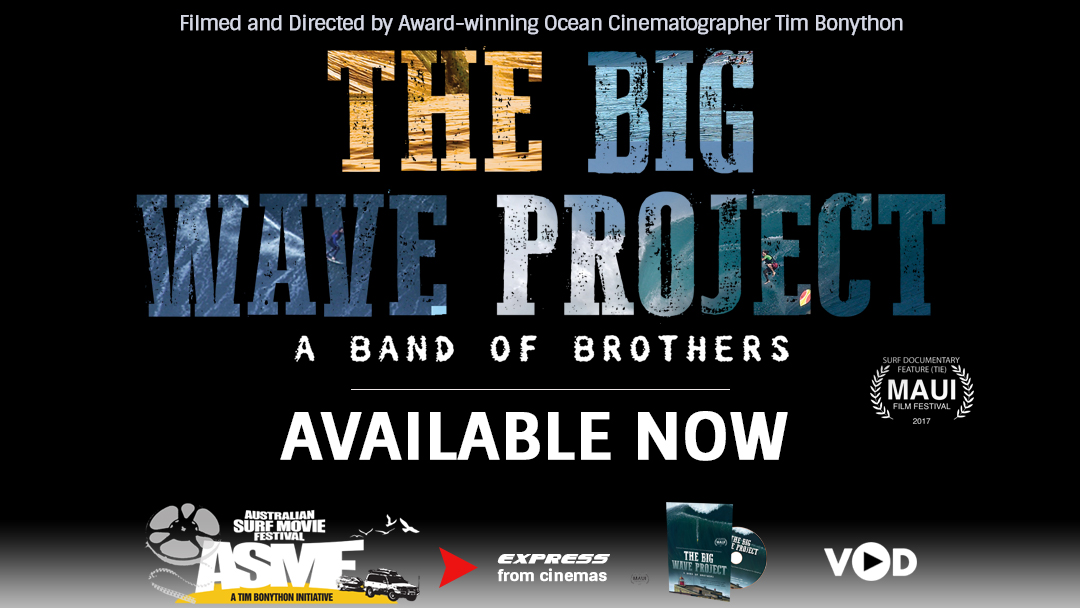 Watch it now
The Big Wave Project can be watch online from any device on VIMEO and REELHOUSE. We are working on the Itunes platform which will also available at a later date.
You can join our newsletter and we will provide all updates on status update on new release, screenings and latest filming adventure.
Thank you for supporting independent surf film making.
Enjoy!
→ On our VOD site on REELHOUSE

→ On our VOD site on VIMEO

THE BIG WAVE PROJECT by Tim Bonython from Tim Bonython Productions on Vimeo.
→ Coming soon on Itunes

PRE-ORDER THE BIG WAVE PROJECT ON DVD and BLURAY
Limited edition
We in waiting for our manufacturer to deliver our stock. The dvd / Bluray will be shipped to you ASAP. Estimated delivery date, 15 days.
You can choose to go on a waiting list and we will contact you as soon as it is available.
Click here is you wish to go on the waiting list (click)
Pre-order here